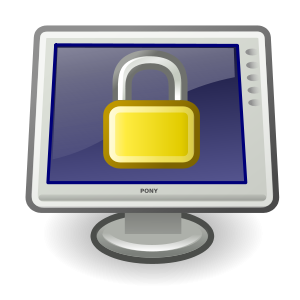 Design of a website is an important factor for effectively using the online channel for businesses such as online ecommerce stores, professional portfolios and business websites. You need to make a great impression with your website. So it is important to have a professionally designed website.
Locksmith websites are no exception. One needs to have a locksmith service website that is professionally designed. It needs to look great as well as have all the necessary functionalities to make a great impression.
What are the main features of a great locksmith website?
Let us see a Chula Vista, California Locksmith website to understand the main features of a good and functional website for a local locks and key shop business.
1. Elegant Design & Color Scheme: A professional website needs to look elegant and have a design which expresses their business ideal through the color scheme and layout. You cannot have a professional locksmith website with flashy colors and experimental layout. You will have to stick with a more traditional layout and color-scheme which tells the visitors that they have reached a locksmith service which is honest and professional. So you have to lay emphasis on colors such as blue, green and brown.
2. Clutter-free Layout: The layout  of the website needs to be simple with focus on the main message. Let us say that a locksmith business has the business objective as "Honest & Professional Locksmith Service in Chula Vista". So you need to have this message highlighted in the top area so that the visitor gets to see it without having to scroll the webpage. You will also have to keep the top region with simple icons and scannable text using icons and bulleted lists.
3. Contact Number: Being a local business, most of the queries have to be generated through phone calls, which is also the quickest mode of conversation. This means a locksmith business will get most of its queries over the phone. So you need to highlight the phone number and put it at the top. Also, you have to place the phone at top-right portion of the website as your visitors are used to finding phone numbers there. You can also make it a phone number link (use the a href tel tag) to make is easier for visitors using smartphones to click and call the locksmith.
4. Email Contact Form: Some of the visitors would like to fill in the form on the locksmith website for instant communication. So you must have a prominently displayed contact form that stands out. You cannot afford to have the contact form in the lower portion of the page. It has to be at the top itself, preferably in the first thing in a right sidebar.
5. Highlight Testimonials: Social proof and recommendations play an important role in decision making. So you should have the customer testimonials of the locksmith service displayed prominently. Make sure that the testimonials have pictures and verifiable information. This will instil more confidence in the locksmith service.
These are just a few things to take care of when designing a locksmith website. You can also try to have more user-friendly features such as click-to-call, online queries and ordering. Make sure that your website is easy to use and fast to load. Locksmiths are required in times of distress. You cannot expect people to wait for you. Your locksmith website will only have a few seconds to impress the client and persuade him to call the company.