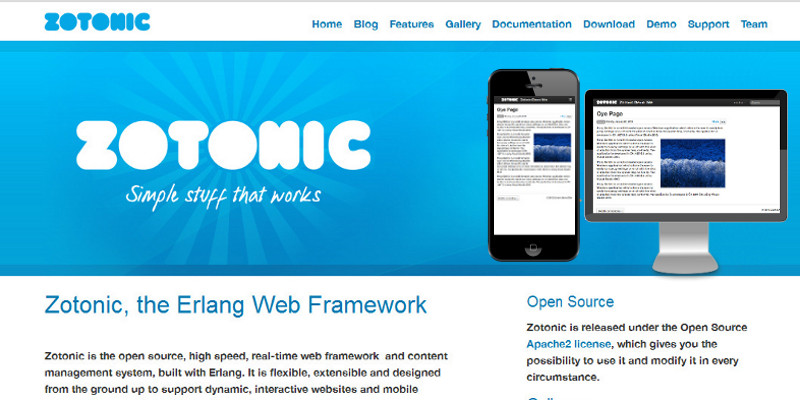 Looking for a Content Management System for your website? Drupal, Joomla and WordPress are some popular ones, but what if you want to explore other options?
Zotonic is an open source web framework and content management system, built with Erlang programming language. It is flexible and designed to support dynamic, interactive websites and mobile solutions. Zotonic is fast and suited for basic websites to complex distributed applications.
Zotonic has an elegant back-end dashboard for managing content. You can also find some SEO options such as Meta and Address tags in the box. Zotonic is released under the Open Source Apache2 license.
Some features of Zotonic
Built with jQuery and the Twitter Bootstrap CSS framework
Define your own data categories and relations
Easy to extend and change existing functionality
Django templating system